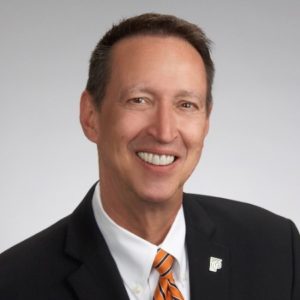 What could be more fulfilling than doing what you love while helping others at the same time? Board member and community leader Michael Vantrease is proud to be volunteering his time again in this year's Children's Hospital of Orange County's Foundation annual fundraiser event, The CHOC Follies.
Performed exclusively by Orange County's civic and society leaders who sing, dance and act to raise money for CHOC Children's Hospital, this year's show, "The Great Chocsby," will raise awareness and provide support for CHOC's mental health initiative.
The CHOC Follies, now nearing its twenty-fifth year, is considered one of Orange County's most unique fundraisers, providing urgently needed mental health services to patients and families through performance. As a cast member, Vantrease donates his time to raise these much-needed funds for the children of our community.
Pacific Chorale is proud to support Michael Vantrease and salutes CHOC Follies for their inspiring work in our community!
To learn more about CHOC Follies and for tickets to the show please visit: https://www.chocfollies.org/
Posted Under: News