Immediately following the close of our opening concert Rachmaninoff Vespers at Renee and Henry Segerstrom Hall, patrons and supporters who supported Pacific Chorale during the closure were invited to the Waterfall Terrace at The Westin South Coast in celebration of Pacific Chorale's return to live performance.
We would like to acknowledge the Pacific Chorale Board of Directors for hosting the reception. Special thanks to the following Directors for providing lead gifts: Susan and Chris Lindley, Phillip N. and Mary A. Lyons, Rick McNeil, Bonnie and Thomas Pridonoff, Stephane Quinn, Quinn & Dworakowski LLP, Amanda & Andrew Whiting, Charles and Ling Zhang, The Capital Group.
Special thanks as well to David Navarro for sponsoring floral arrangements and décor!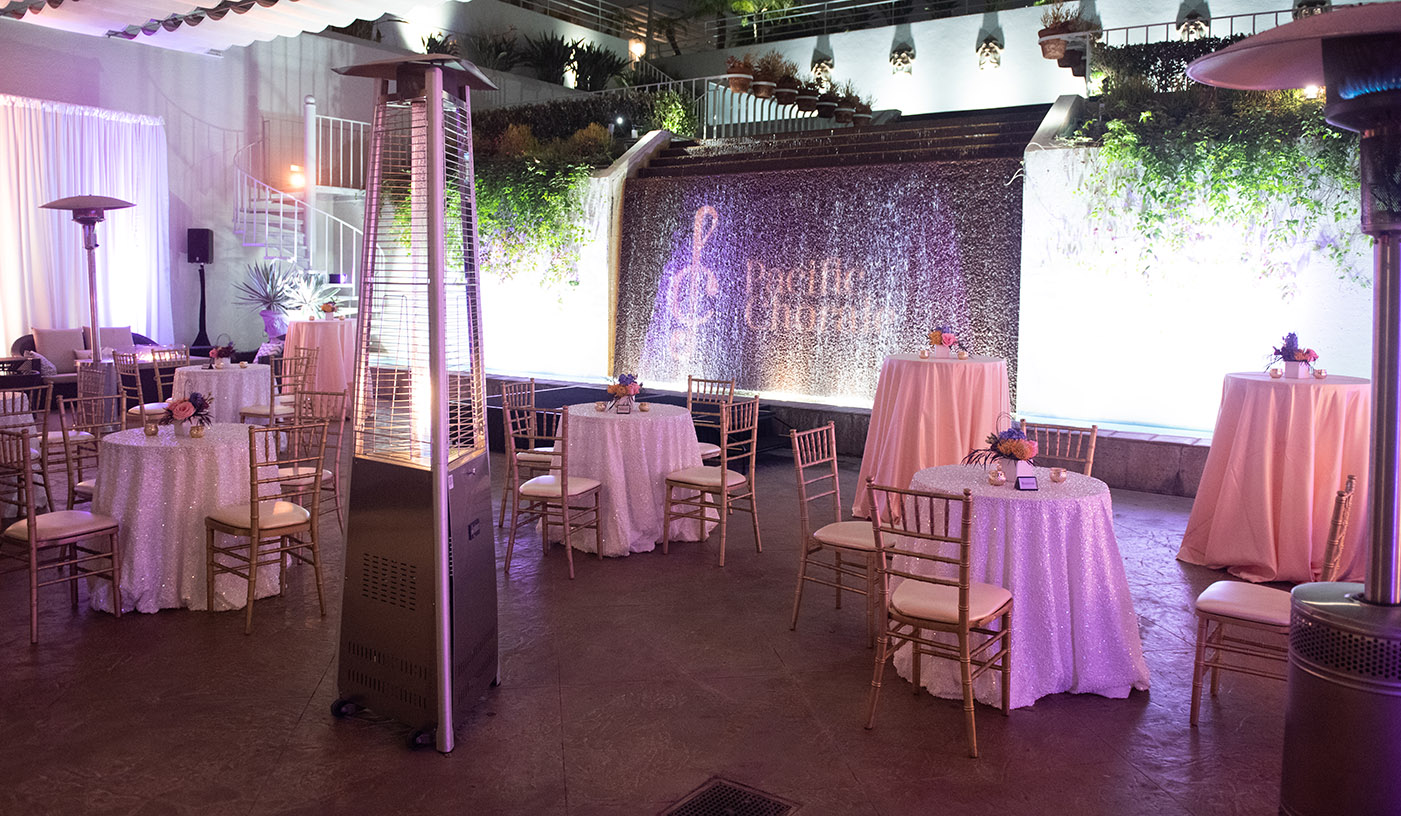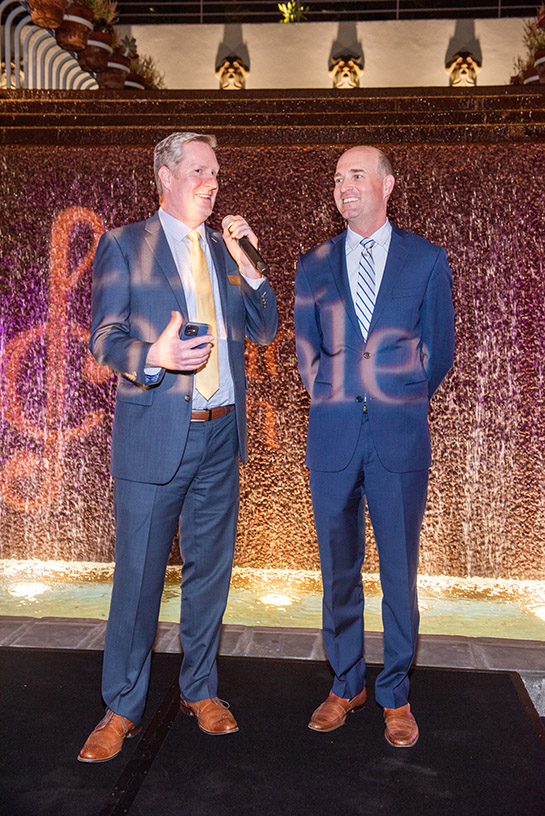 Among the distinguished guests in attendance was Katrina Foley, Orange County Supervisor of District 2 who presented Pacific Chorale with a check for $20,000 from the OC District 2 Arts Related Small Business & Nonprofit Grant Relief Program.
"The mesmerizing sounds of the Pacific Chorale is like a balm to soothe the soul. During the pandemic, the arts suffered greatly. I loved experiencing the first concert in 21 months and funding support of the arts.  Let's turn Orange County into the County of the Arts."
– Katrina Foley, Orange County Supervisor, District 2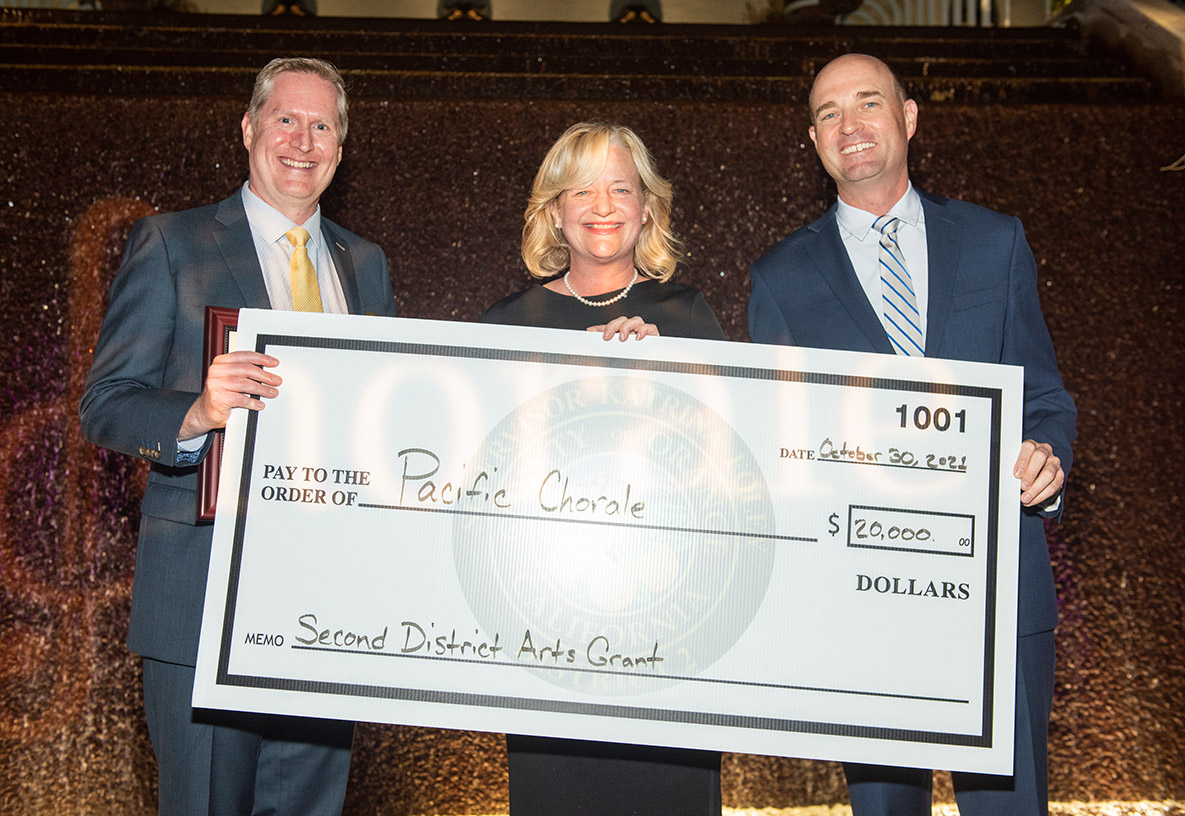 It was wonderful to gather together once again, and we look forward to many more celebrations ahead.
All images (c) Doug Gifford Photography
Posted Under: News