Event Details
Pacific Chorale
Pacific Symphony
Elissa Johnston, soprano
Derek Chester, tenor
Paul Max Tipton, bass
Robert Istad, conducting
Projection & Media Design by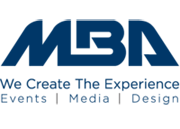 Click here to view the concert program.
Platinum Season Sponsor:
Phillip N. and Mary A. Lyons
Silver Season Sponsor:
Charles and Ling Zhang
Concert Sponsors:
John and Lori Loftus
The Segerstrom Foundation
(Shown: soloists Johnston, Chester, and Tipton.)
Breathtaking visual projections joined with the musical artistry of Pacific Chorale and Pacific Symphony bring Haydn's masterpiece vividly to life! Inspired by the book of Genesis and Milton's "Paradise Lost," "The Creation" was one of the greatest triumphs of the composer's career, and remains one of the most beloved oratorios of all time.