Pacific Chorale
Robert Istad, conductor
Karen P. Thomas, guest curator
David Clemensen, piano
Cynthia Ellis, flute
László Mezö, cello
Joseph Mitchell, percussion
"UnSung Heroes" celebrates music written by women, bringing it to its well-deserved place at center stage! Featuring the genius of creators ranging from medieval mystic Hildegard von Bingen to 2013 Pulitzer Prize winner Caroline Shaw, and including a world premiere by Seattle composer and conductor Karen P. Thomas.
Program:
I Thank You God
Gwyneth Walker
Sorida (A Zimbabwe Greeting)
Rosephanye Powell
Was weinst du Blümlein, Op. 23, No. 1
Clara Schumann
Nach Süden, Op. 10, No. 1
Fanny Mendelssohn Hensel
Soir sur la plaine
Lili Boulanger
Le Stelle (World Premiere)
Karen P. Thomas
O ignee Spiritus
Hildegard von Bingen
Her Beacon-Hand Beckons from To the Hands
Caroline Shaw
This Woman's Work
Kate Bush
In Paradisum
Galina Grigorjeva
Hark, I Hear the Harps Eternal
arr. Alice Parker
From the Wingbone of a Swan
(West Coast Premiere)
Edie Hill
To See the Sky
Jocelyn Hagen
Both Sides, Now
Joni Mitchell
Wanting Memories
Ysaye M. Barnwell
(You Make Me Feel Like) A Natural Woman
Carole King
Pal-So-Seong (8 Laughing Voices)
Hyo-Won Woo
Platinum Season Sponsor:
Phillip N. and Mary A. Lyons
Silver Season Sponsor:
Charles and Ling Zhang
This project is supported in part by an award from the National Endowment for the Arts.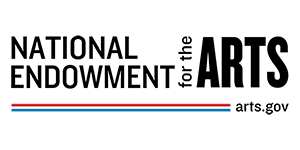 (Pictured, from top to bottom: composers Thomas, Walker, Powell, Schumann, Hensel, Boulanger, Shaw, Parker, Hill, Hagen, Barnwell, and Woo.)
Celebrating the genius of female composers through the ages!