On October 8, 2022, Pacific Chorale had the pleasure of performing two pieces for Orange County Museum of Art's 24-hour grand opening in their beautiful new permanent home!
At 6 PM we performed Skyscape An aleatoric free form/change choir work performed on the Sky Bridges connecting us to the sky.
A free-form piece performed by Pacific Chorale at the opening of the new OCMA pic.twitter.com/5rAXE91Mf2

— Alicia Robinson (@ARobWriter) October 9, 2022
At 6:30 PM we moved to the Special Exhibitions Pavilion for an acapella choir performance of composer Arvo Pärt's evocative Magnificat, a work that recalls the past while echoing the future.
Congratulations to the whole OCMA team for the weekend's massive success! It was certainly an event for the record books, and we are honored to have been a part of it.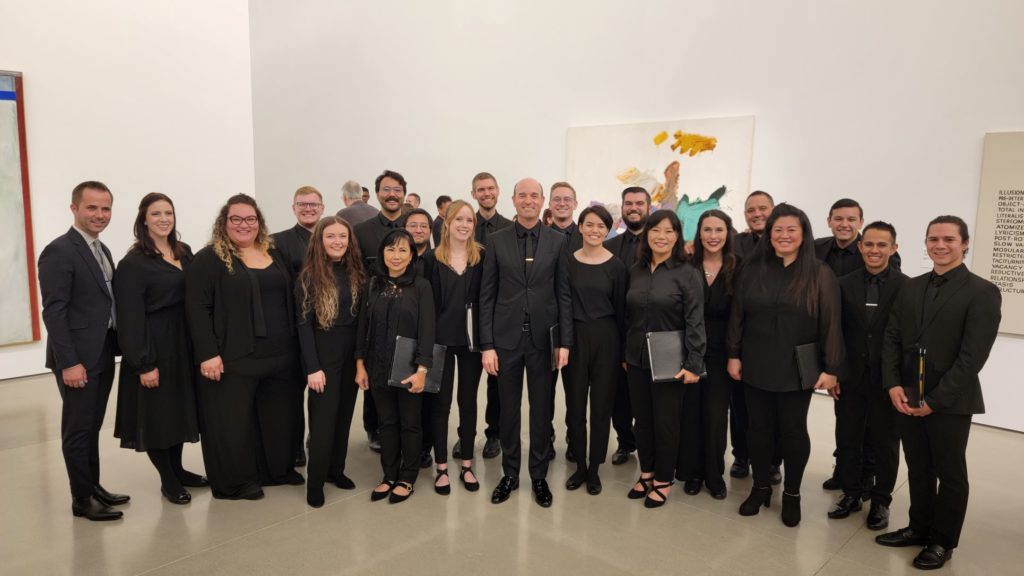 Posted Under: News