Pacific Chorale dedicates our singing to those who have fallen ill and to the memory of all who have perished due to the worldwide COVID-19 pandemic.
The 23rd Psalm (dedicated to my mother) Composed by Bobby McFerrin
Conducted by Robert Istad
Performed by Pacific Chorale
Produced by Arts Laureate
Pacific Chorale's Connection to McFerrin's The 23rdPsalm
The brilliant jazz, classical, and pop performer, composer, and conductor Bobby McFerrin wrote this moving setting of Psalm 23 as a tribute to his mother Sara (1924-2019). Sara was an accomplished singer, veteran music educator here in Orange County, and longtime Board member of Pacific Chorale. Many of our singers still fondly remember singing this piece in 2001, with Bobby conducting and Sara listening in the audience. We are pleased to offer this labor of love to the memory of a woman who touched so many lives through music. Pacific Chorale dedicates this virtual performance of "The 23rd Psalm (Dedicated to My Mother)" to all who have suffered illness and loss due to COVID-19.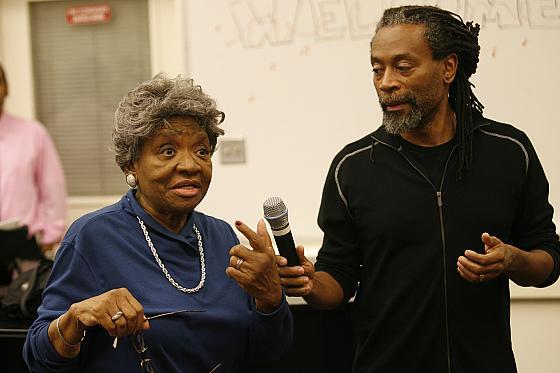 McFerrin and Pacific Chorale share a meaningful connection through his mother, Orange County educator and longtime Chorale Board member Sara McFerrin, who passed away last December. We performed "Psalm 23" when he appeared as a guest conductor with us in 2001.
Inspiring love of choral music and lifelong learning.


Despite the challenges we face during this global pandemic, Pacific Chorale continues to strive toward our mission – to inspire the community through artistry and innovation in choral performances and education programs. As you think about the significant impact that music has made in your life, please consider a gift to Pacific Chorale to help sustain our operations and ensure a bright future. Together, we can make a difference.