---
Wayfaring Stranger
Arranged by Moira Smiley
Performed by Pacific Chorale
Robert Istad, Artistic Director
Moira Smiley, soprano soloist
Sammy Salvador, tenor soloist
Produced by Arts Laureate
---
The Wayfaring Project
Wayfaring Stranger is the first installment of Pacific Chorale's Summer 2021 virtual concert. Centering around Bach's motet Jesu, meine Freude, The Wayfaring Project takes us on a journey that acknowledges and honors the profound dislocation and uncertainty most of us have faced during the past year, while looking ahead to the future with hope and assurance that we are at last "going home."
 
Created in collaboration with Emmy Award-winning director and cinematographer Jeff Dolen, The Wayfaring Project features Pacific Chorale, members of Pacific Symphony, and soloists performing the music of J.S. Bach, Samuel Barber, Thomas A. Dorsey, Tarik O'Regan, Dolly Parton, and Moira Smiley. The complete concert will receive its world premiere screening on the Julianne and George Argyros Plaza at Segerstrom Center for the Arts in August 2021, and will thereafter be available online to audiences worldwide. Ticket information for the Plaza screening is coming soon!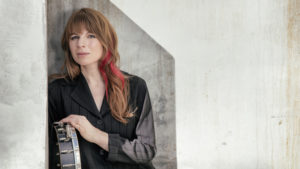 Robert Istad and the singers of Pacific Chorale met with composer and featured soloist Moira Smiley via Zoom as part of our preparation for this virtual project. We loved working with and getting to know Moira! Click here to read some of the highlights of our conversation.
---
Inspiring love of choral music and lifelong learning.
Despite the challenges we have faced during this global pandemic, Pacific Chorale continues to strive toward our mission – to inspire the community through artistry and innovation in choral performances and education programs.
As you think about the significant impact that music has made in your life, please consider a gift to Pacific Chorale to help sustain our operations and ensure a bright future. Together, we can make a difference.