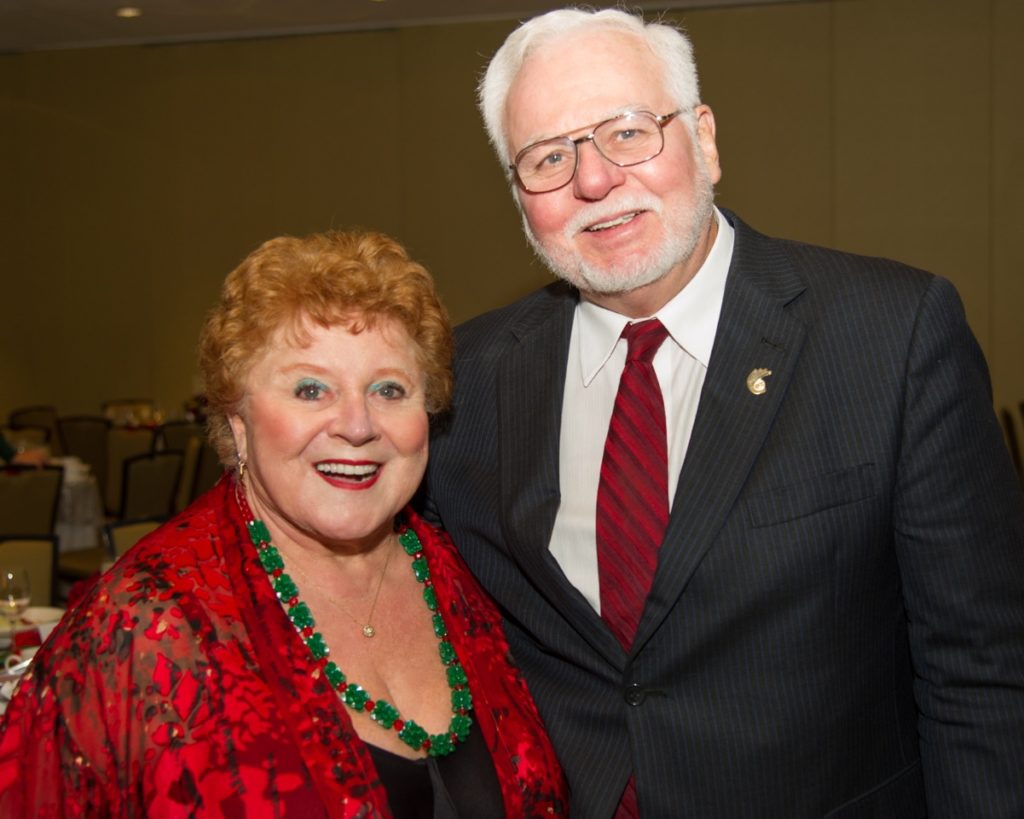 DOUBLE YOUR DONATION! From now until December 31st, all contributions given to our year end campaign will be matched dollar for dollar (up to $10,000) by Vina Williams and her husband Tom Slattery! Donate Here
Vina Williams has been a fixture with Pacific Chorale since 1969, when she began as a singer and soprano soloist with the then-called Irvine Master Chorale. The following year she joined the Board for a four-year term and as part of that Board, hired a young, up-and-coming conductor named John Alexander. In addition to singing for many decades with Pacific Chorale, Vina began to give generously of her own resources and leadership to support the artistic projects of the Chorale, first underwriting a concert in 2001 in memory of her first husband, after his passing.
Vina was also integral in establishing a legacy planned giving program, the Encore Society, for Pacific Chorale, helping to shepherd more than 30 families to establish giving plans in support of the Chorale's enduring future. Vina rejoined the Board in 2005, and during this time she served on the Development and Executive Committees and chaired with her present husband the Christmas Galas from 2011 to 2013, and has also co-sponsored several underwriting parties for the Galas in recent years.
In 2014, Vina Williams was awarded the Entrepreneur in the Arts Lifetime Achievement Award, in recognition of her long and generous giving history to Pacific Chorale. In 2020, the Board of Directors chose to recognize Vina for her four decades of service to our organization, by naming her a Director Emeritus of Pacific Chorale.
Today, Vina remains a stalwart supporter of Pacific Chorale's mission to inspire our community through artistry and innovation in choral performances and education programs. Vina and her husband Tom have graciously offered to match incoming donations to our year-end campaign up to $10,000.
We hope you choose to join Vina and Tom in their generosity by contributing to Pacific Chorale today!
Posted Under: News