Board Member Charlie Zhang Leads Orange County's Celebration of the 50th Anniversary of President Nixon's Historic Journey for Peace and the Cultural Legacies of the American and Chinese People.
On February 24, under the leadership of Orange County philanthropist and Pacific Chorale Board Member Charlie Zhang, the Richard Nixon Foundation has scheduled a celebratory dinner to commemorate the 50th anniversary of President Nixon's historic trip to the People's Republic of China.
Non-partisan and non-political, this evening is a "look back" at an important historical event which has impacted many in our community and an opportunity to spend time with many of our friends in the Chinese-American community. Among those attending will be Stapleton Roy, former United States Ambassador to the PRC; Qin Gong, current PRC Ambassador to the United States; Craig Allen, President of the US-China Business Council; and others.
For Charlie, this is particularly important.  As Charlie has said many times, President Nixon's bold initiative is what made his coming to America possible. He emigrated to America at age 23, with only a clarinet and $20 in his pocket. "No Nixon, No Charlie!"
Charlie Zhang is an Orange County-based entrepreneur and philanthropist who founded the renowned fast-casual restaurant chain Pick Up Stix in 1989, which he grew to more than 100 locations. Together with his wife and business partner, Ling, he founded OC Music and Dance in 2017, a nonprofit arts school that offers musical training to children regardless of their skill level and ability to pay. Today, he is the CEO of Zion Enterprises, a real estate development company in Laguna Niguel, and serves on the board of directors of the Pacific Symphony and Pacific Chorale.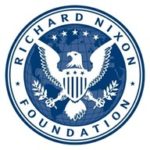 Pacific Chorale is proud to support Charlie Zhang as an Institutional Partner for the evening.
Watch the live stream on February 24, 2022 at https://youtu.be/lAKyGZGrLVc
Posted Under: News