Carl Dreyer
Film Director
---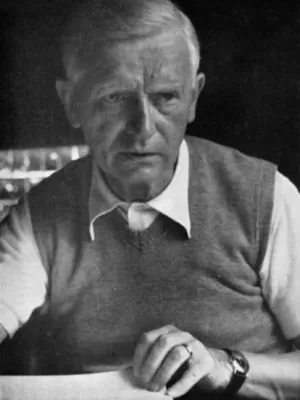 The evening will feature a powerful combination: Richard Einhorn's Oratorio, performed live by the Pacific Chorale, to accompany Director Carl Dreyer's 1928 Silent Film, The Passion of Joan of Arc, considered one of the greatest films ever made.
The Pacific Chorale, led by Artistic Director Robert Istad, launches its 56th season with Voices of Light / The Passion of Joan of Arc, the spectacular cinematic event featuring Richard Einhorn's 1994 oratorio performed live to highlight director Carl Dreyer's 1928 silent film masterpiece, The Passion of Joan of Arc.
Einhorn's oratorio, written for orchestra, chorus, and soloists, provides a haunting backdrop to the restored version of Dreyer's cinematic tour de force, considered by many critics to be among the greatest films ever made. A single print of the film was discovered in a janitor's closet of a Norwegian mental institution in 1981. It has been digitally restored to pristine condition. The film, based on the actual 15th century transcripts of St. Joan's trial for heresy, portrays her trial and execution. Dressed as a boy, she led French troops in a defeat against British occupiers during the Hundred Years' War, but was later captured and tried by French clergy loyal to the British and condemned to death by burning at the stake for her belief that she was spurred to action by religious visions. The late renowned film critic Pauline Kael decreed that "Renée Maria Falconetti's portrayal of Joan of Arc" may be the finest performance ever recorded on film."
The soloists accompanying the film will be Pacific Chorale members Alexandria Burdick, soprano; Rebecca Hasquet, soprano; Stephanie Shepson, mezzo-soprano; Jane Hyun-Jung Shim, mezzo-soprano; Jason Francisco, tenor; and Fernando Muñoz, bass.