We believe the works and stories of Black composers are essential to understanding the American choral tradition. Their profound impact on American choral music, both past and present, their level of extraordinary creative ingenuity and artistic excellence are worthy of being highlighted at every opportunity. Pacific Chorale recognizes that these composers, despite being historically marginalized, have given choral music innumerable riches. We are grateful to learn from them all the time, and especially during this special month in which we celebrate Black History.
Along with information about each composer's life, you'll find a performance of one of their works. We have tried whenever possible to share interpretations by a culturally representative ensemble, while also including selections from Pacific Chorale and Maestro Istad's University Singers at Cal State Fullerton.
We understand this list is by no means exhaustive. If you have a favorite composer who is not featured here, please email us and share what you find inspiring about them or their work! We are grateful for the opportunity to share some especially meaningful composers to the Pacific Chorale family.
These music selections and more may also be found as playlists on YouTube and Spotify.
---
Harry Thacker Burleigh (1866-1949)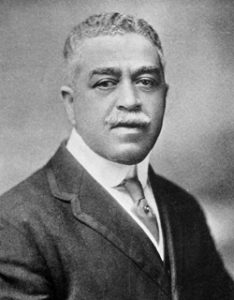 Harry Thacker Burleigh was the first African-American composer acclaimed for his concert songs as well as for his adaptations of African-American spirituals. In addition, Burleigh was an accomplished baritone, a meticulous editor, and a charter member of the American Society of Composers, Authors, and Publishers (ASCAP). At the age of twenty-six, Burleigh received a scholarship to the National Conservatory of Music in New York. The years Burleigh spent at the Conservatory greatly influenced his career, mostly due to his association and friendship with Antonín Dvorák, the Conservatory's director. After spending countless hours recalling and performing for Dvorák the spirituals and plantation songs he had learned from his maternal grandfather, Burleigh was encouraged by the elder composer to preserve these melodies in his own compositions. Burleigh's compositions and arrangements of African-American spirituals transported a musical tradition born out of the plight of enslaved people onto the concert stage, where they are revered as masterful examples of uniquely American music. In 2017, the Harry T. Burleigh Society was founded to advance Burleigh studies "through scholarship and performance."
(Biography adapted from the Library of Congress)

Moses Hogan and his Singers, heirs to the spiritual tradition that Burleigh helped popularize, bring their own distinctive stamp to his arrangement of "My Lord, What a Mornin'".
---
R. Nathaniel Dett (1882-1943)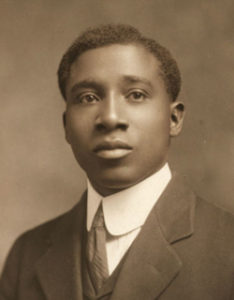 From precocious five-year-old piano player in the 1890s to internationally known choral director, composer, concert pianist, and poet, R. Nathaniel Dett became champion for preservation of the black spiritual which he called authentic American folk music: He dedicated his life to finding a musical form to bridge the gap between the music's simple origins and its concert performance. Born in Canada to fugitive slaves from the U.S., Dett's early musical experience included absorbing spirituals his grandmother sang, playing piano in church, and studying piano locally. He majored in piano and composition at Oberlin Conservatory of Music, becoming its first African American graduate and winning Phi Beta Kappa honors in 1908. His formal education continued with studies at Harvard University, where his 1920 essay "Negro Music" won a prize. In 1932 he received a Master's degree from the Eastman School of Music. Dett published more than 200 piano, vocal, and choral works. Major choral works include The Chariot Jubilee and the oratorio The Ordering of Moses. Popular favorites were Listen to the Lambs (1914), Don't be Weary, Traveler (1920), and Juba (1920).
(Biography adapted from Black Past)

This 1968 recording of The Ordering of Moses by the Talladega College Choir and the Mobile Symphony Orchestra was conducted by fellow composer William Levi Dawson.
---
Florence Price (1887-1953)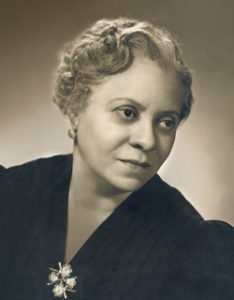 The 2009 discovery of dozens of scores in an abandoned Illinois house led to renewed interest in the music of Florence Price. Her music combines a rich and romantic symphonic idiom with the melodic intimacy and emotional intensity of African-American spirituals. Born in Little Rock, Arkansas, Price received early training on the piano from her mother, a music teacher. She went on to attend the New England Conservatory, where she studied composition and counterpoint with George Chadwick and Frederick Converse, graduating in 1906 with an artistic diploma in organ and a teaching certificate. After years teaching music privately and serving as head of the music department at Clark Atlanta University in Atlanta, Georgia, Price returned to Little Rock, then moved to Chicago. In 1932 her Sonata in E Minor for piano won First Prize in the Wanamaker music contest, with overall honors awarded to her first symphony. Frederick Stock, music director of the Chicago Symphony, became a supporter of her music and programmed the work. Price became the first African-American woman to have a work performed by a major U.S. orchestra when the Chicago Symphony Orchestra performed it in 1933. Though she composed hundreds of pieces, her catalogue did not enter the twentieth-century mainstream canon, and many of her works could have vanished, had they not been fortuitously recovered during the renovation of her former summer home.
(Biography adapted from Wise Music Classical)

Among the scores recovered in 2009 were three arrangements for various forces of Price's setting of "Abraham Lincoln Walks at Midnight" by Vachel Lindsay. Here, the Andover Choral Society gives the premiere performance of the version with piano accompaniment in 2019. Pacific Chorale will present the West Coast premiere of the version with orchestral accompaniment in May 2023.
---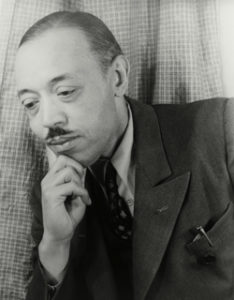 William Grant Still's career was comprised of many "firsts." He was the first African-American composer to have a symphony performed by a professional orchestra in the U.S.: His Symphony No. 1 "Afro-American," was premiered in 1931 by Howard Hanson and the Rochester Philharmonic, then in New York in 19335 by the New York Philharmonic at Carnegie Hall in 1935. He became the first African-American to conduct a major U.S. symphony orchestra when he led the Los Angeles Philharmonic at the Hollywood Bowl in 1936. His opera Troubled Island was the first by an African-American to be performed by a major opera company (New York City Opera, 1949) and another opera, A Bayou Legend, was the first by an African-American to be nationally televised. Still's critical and commercial success led to him being known as the "Dean of African-American Composers." Born in Woodville, Mississippi and raised in Little Rock, Arkansas—where he attended the same elementary school as Florence Price, a few years his elder—Still studied at Wilberforce University in Ohio, Oberlin College, and—again following in Price's footsteps—under George Chadwick at the New England Conservatory of Music. Still was known for collaborating with many of the great poets of the Harlem Renaissance including Paul Laurence Dunbar, Langston Hughes and Countee Cullen, as well as with his second wife, pianist Verna Arvey.
(Biography adapted from the Library of Congress)

Still's searing And They Lynched Him on a Tree from 1940 depicts a racially divided community's reactions in the aftermath of a lynching. The Harry T. Burleigh Society presented this 2019 performance featuring the Brooklyn Ecumenical Choir and Urban Playground Chamber Orchestra.
---
William Levi Dawson (1899-1990)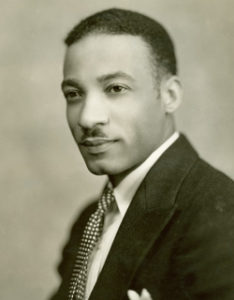 Composer, performer, and music educator William Levi Dawson used the rich vitality of his musical heritage as a basis for all types of music, including arrangements of folk songs and original compositions. Born in Anniston, Alabama, Dawson entered the Tuskegee Institute at the age of 13 and graduated in 1921 with first honors. He continued his studies at the Horner Institute of Fine Arts in Kansas City, Mo., in 1925, with Felix Borowski at the Chicago Musical College and with Adolph Weidig at the American Conservatory of Music. In 1927 he received the master of music degree from the American Conservatory of Music in Chicago. In 1931 Dawson became director of the School of Music at Tuskegee. Dawson conducted the institute's 100-voice a cappella choir in a month's engagement at the opening of the International Music Hall of Radio City, and in concerts at Carnegie Hall, New York City, the White House, and another at Constitution Hall in Washington, D.C., and in a series of national and international broadcasts. In 1934, under the sponsorship of the President of the United States and the State Department, the Tuskegee Choir made a concert tour of international and interracial good will to the British Isles, Europe, and the former U.S.S.R. Although Dawson's choral arrangements have remained popular, he was best known for his imaginative, dramatic, and colorfully orchestrated Negro Folk Symphony, premiered by the Philadelphia Symphony Orchestra under Leopold Stokowski in 1934, which used melodic and rhythmic language borrowed from spirituals, along with original material in the same idiom.
(Biography adapted from Singers.com)

One of Dawson's final achievements before stepping down from the Tuskegee Choir was this historic recording, first released in 1955. It became one of the best-selling albums of the decade, and in 2004 was entered into the National Registry of the Library of Congress.
---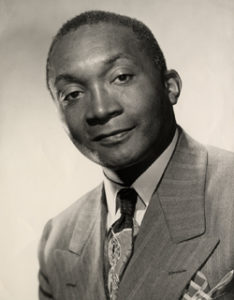 Composer, songwriter, arranger, choral conductor, and actor Jester Joseph Hairston was born in North Carolina. His grandparents had been slaves. At an early age he and his family moved to Homestead, Pennsylvania, just outside of Pittsburgh, where he graduated from high school in 1919. Hairston, who gave up studies at Massachusetts Agriculture College in the 1920s, went on to graduate cum laude from Tufts University in 1928 and studied music at the Juilliard School. His work as a choral conductor on Broadway eventually led to singing, acting, arranging, and conducting in plays, films, radio programs, and television shows. In 1937 he was a founding member of the Screen Actors Guild. In his later years, Hairston served as a cultural ambassador for American music, traveling to numerous countries with choral groups that he had assembled. In 1985 he took the Jester Hairston Chorale, a multi-racial group, to sing in the People's Republic of China, at a time when foreign visitors were still quite rare in that country. For his contributions to the television industry, Hairston has a star on the Hollywood Walk of Fame.
(Biography adapted from Last.fm)

One of Hairston's signature songs was "Amen," which he personally arranged and dubbed for Sidney Poitier in the 1963 film Lilies of the Field. Here we hear it in a 1965 recording by his own Gospel Chorus.
---
Undine Smith Moore (1904-1989)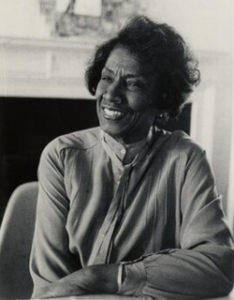 Undine Smith Moore, the granddaughter of slaves, began studying piano at the age of seven with Lillian Allen Darden. She attended Fisk University, where she studied piano with Alice M. Grass and first began to compose. In 1924, at the age of 20, she became the first graduate of Fisk to receive a scholarship to Juilliard. She graduated cum laude in 1926, and soon after became the supervisor of music for the Goldsboro, NC public school system. She began teaching piano, organ, and music theory at Virginia State College (now Virginia State University) in 1927, where she remained on faculty until her retirement in 1972. She commuted to Columbia University in New York City between 1929 and 1931 and received her Master of Arts in Teaching. Moore traveled extensively as a professor, conducting workshops and lecturing on Black composers. Among her many awards were the National Association of Negro Musicians Distinguished Achievement Award in 1975, the Virginia Governor's Award in the Arts in 1985, and a Candace Award from the National Coalition of 100 Black Women in 1984. She was also awarded honorary Doctor of Music degrees by Virginia State University in 1972 and Indiana University in 1976, and in 1977 was named music laureate of Virginia. Known to some as the "Dean of Black Women Composers," Moore is most widely known for her choral works, though she also wrote for piano and various instrumental ensembles.
(Biography adapted from International Opus)

Dr. Moore's Scenes from the Life of a Martyr, a 16-part oratorio on the life of Dr. Martin Luther King, was nominated for a Pulitzer Prize in 1981. A full performance, of which this is an excerpt, can be found at the Detroit Symphony's Live from Orchestra Hall.
---
Margaret Bonds (1913-1972)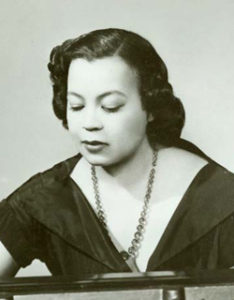 The musical life of Margaret Bonds, a native of Chicago, began in her family's living room, where her mother (an accomplished organist) facilitated gatherings of important black artists, writers, and musicians. It was here that Bonds met Florence Price, with whom she studied piano and composition. In 1933, Bonds performed Price's Piano Concerto with the Chicago Symphony Orchestra during the World's Fair; with this performance, she holds the distinction of being the first African-American woman to perform as a soloist with a major American orchestra. In 1939, Bonds moved to New York and became an important figure in the artistic scene in Harlem. Her close friendship with Langston Hughes led to many of her celebrated vocal compositions, such as The Ballad of the Brown King, the song "The Negro Speaks of Rivers," and the songs collected under the title Three Dream Portraits.
(Biography adapted from Cedille Records)
Bonds' Christmas cantata The Ballad of the Brown King, with text by Langston Hughes, premiered in 1954 and was televised in 1960, but this 2019 release by conductor Malcolm J. Merriweather and the Dessoff Choirs was its first commercial recording. Based on the biblical story of the three Kings, or Magi, who brought gifts to the infant Jesus, the cantata focuses on King Balthazar, who has been described in Christian tradition as having a "black complexion" since at least the 8th century.
---
Ulysses Kay (1917-1995)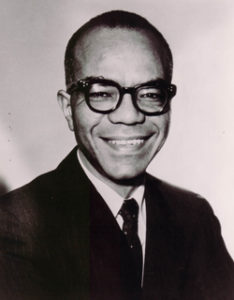 Ulysses Kay, nephew of the classic jazz musician King Oliver, attended the University of Arizona, where he was encouraged by William Grant Still. He went for graduate work to the Eastman School of Music in Rochester, New York, and there worked under Howard Hanson and Bernard Rogers. Kay met Paul Hindemith at the Berkshire Music Center and studied with him from 1941 to 1942. After serving as United States Navy musician during World War II, Kay studied at Columbia University under Otto Luening with the assistance of a grant from the Julius Rosenwald Fund. In addition to this prize, Kay received several significant awards following his discharge from the Navy including the Alice M. Ditson Fellowship, a grant from the American Academy of Arts and Letters, an award from the American Composers and American Broadcasting Company, an award from the third annual George Gershwin Memorial Contest for A Short Overture, and an award from the American Composers Alliance for his Suite for Orchestra. He lived and studied further in Rome from 1949 to 1953 thanks to a Fulbright Scholarship, the Rome Prize and a Julius Rosenwald Fellowship. Kay worked for BMI (Broadcast Music, Inc.) from 1953 to 1968. In 1968 he was appointed distinguished professor at Lehman College of the City University of New York, where he taught for two decades.
(Biography adapted from Wise Music Classical)

Kay wrote 30 choral compositions. Here one of the younger composers on our list, Marques L.A. Garrett, conducts Kay's "O Praise the Lord," one of three Psalm settings published in 1961 under the collective title A New Song.
---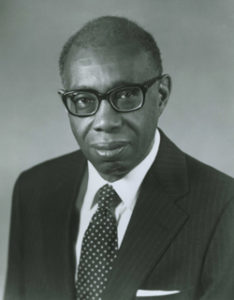 Like William Grant Still before him, composer and pianist George Theophilus Walker lived a life of "firsts." Born in Washington, D.C. to a father from the West Indies, whose own father was a slave, Walker was one of the first Black graduates of the Curtis Institute in Philadelphia in 1945, the first Black musician to play New York's Town Hall in 1945, the first Black recipient of a doctorate from the Eastman School in 1955 and the first Black tenured faculty member at Smith College in 1961. In 1996, he broke another color barrier by becoming the first African American to win the Pulitzer Prize for Music, for his work Lilacs, for voice and orchestra. A student of Samuel Barber and Nadia Boulanger, Walker wrote nearly 100 compositions, rooted in the Western classical tradition, but influenced by the haunting melodies of spirituals and jazz. His son, violinist Gregory T. S. Walker (b. 1961), is a composer in his own right.
(Biography adapted from Classic FM)

These Psalm settings, performed by the Morgan State College Choir conducted by Nathan Carter, provide a taste of Walker's rarely-heard choral music.
---
Hale Smith (1925-2009)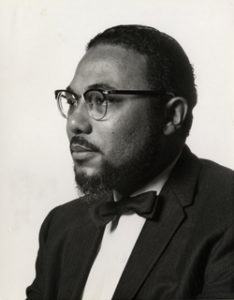 Hale Smith enjoyed a long and fruitful career in music as an arranger, editor, pianist and educator. In 1952, he was a winner of the first Student Composer's Award sponsored by Broadcast Music Inc. (BMI), and in 1973, he became the first African American to receive the Cleveland Art Prize in Music. A native of Cleveland, Ohio, Smith began playing piano at the age of seven. He eventually went on to study composition and earn both a bachelor's and master's degree in music. Smith was heavily influenced by jazz music: He worked as a jazz pianist and arranger with Eric Dolphy, Dizzy Gillespie, Ahmad Jamal, Melba Liston, Oliver Nelson, and Randy Weston, and wrote incidental music for television, radio, and theater. His output included solo pieces, duos, chamber ensembles, string orchestra works, large orchestra pieces, compositions for soloist and orchestra, band, jazz ensembles, choir and incidental music. Notable compositions include In Memoriam, Beryl Rubinstein (1953) for choir and orchestra and the Sonata for Cello and Piano (1955).
(Biography adapted from Classical MPR and Wikipedia)
This 1953 piece for chorus and chamber orchestra is one of a series of compositions Smith dedicated to the memory of friends. Beryl Rubenstein was the former director of the Cleveland Institute. The second movement is a setting of Langston Hughes' 1926 "Poème D'Automne." The third part is a setting of Russell Atkins' 1947 poem "Elegy."
---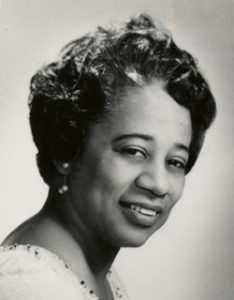 Betty Jackson King had a rich and varied background in music. She received a B.M. on piano and a M.M. in composition from Roosevelt University, Chicago, with further study at Oakland University, Glassboro College, and others. Her piano teachers included her mother, Gertrude Jackson Taylor, Saul Dorfman, and Maurice Dumesnil; organ: Joseph Lockett and Abba Leifer; Composition: Karel B. Jarik; and voice: Thelma Waide Brown. She taught at the University of Chicago Laboratory School, Roosevelt University, Dillard University (New Orleans, LA), and Wildwood High School (Wildwood, NJ). King pursued careers in composing and teaching and served as a choral conductor-clinician and lecturer in churches and universities. Her honors include a scholarship from the Chicago Umbrian Glee Club, awards from the National Association of Negro Musicians, Inc., "Outstanding Leaders in Elementary and Secondary Education," and "The International Black Writers Conference." King was past president of NANM, Inc. Her compositions include Saul of Tarsus, My Servant Job, Biblical operas; Simon of Cyrene, an Easter cantata; Requiem; The Kids in School With Me, a ballet with orchestration; Life, cycle for violin and piano; Vocalise for soprano, cello and piano; sacred, secular novelty, choral compositions; and spiritual arrangements.
(Biography adapted from Song of America)

Psalm 57, one of King's most frequently performed choral works, is performed here by The Aeolians of Oakwood University in Huntsville, Alabama, conducted by Jason Max Ferdinand.
---
Wendell P. Whalum (1931-1987)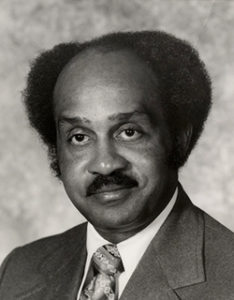 Wendell Whalum was a renowned gospel musician, educator, and minister. He achieved international recognition as teacher, organist, conductor, musicologist, arranger, composer, author, and lecturer. He received his Bachelor of Arts from Morehouse College in 1952, and later his Master of Arts degree from the University of Iowa in 1965. The University of Haiti granted him the Doctor Honoris Causa in 1968. Dr. Whalum joined the faculty of Morehouse in the fall of 1953, and was appointed Director of the Morehouse College Glee Club, which earned national and international acclaim during his years of leadership.
(Biography adapted from the African Diaspora Music Project)

The Morehouse College Glee Club, which Whalum conducted for more than thirty years, sings his arrangement of the gospel and protest anthem "We Shall Overcome" in this 2009 performance.
---
David N. Baker (1931-2016)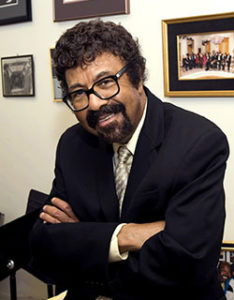 Originally a gifted trombonist, jazz musician, composer, conductor, and educator David Baker switched to the cello after sustaining jaw injuries in a car accident. A regular on the Indianapolis jazz scene, he is included in the "Jazz Masters of Indiana Avenue" mural on Capitol Avenue in Indianapolis. He co-founded the Smithsonian Jazz Masterworks Orchestra and served as its conductor and musical and artistic director from 1990 to 2012. As a composer, David was commissioned by more than 100 individuals and ensembles. His compositions, tallying over 2,000 in number, range from jazz pieces and symphonic works to chamber music and film scores. David's involvement in music organizations included membership on the National Council on the Arts; board positions for the American Symphony Orchestra League, Chamber Music America, Arts Midwest, and the Afro-American Bicentennial Hall of Fame/Museum; and past chairmanships of the Jazz Advisory Panel to the Kennedy Center and the Jazz/Folk/Ethnic Panel of the National Endowment for the Arts.
(Biography adapted from the African Diaspora Music Project)

Baker's 1993 Images, Shadows, and Dreams: Five Vignettes for chorus and jazz ensemble on text by Mari Evans is performed here by VocalEssence, who co-commissioned the work with the Los Angeles Master Chorale and New York's Ars Nova.
---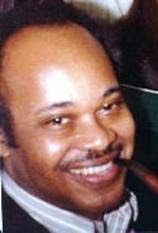 Born and raised in Louisville, Kentucky, James Furman started studying piano with his aunt at age six. At sixteen he appeared with the Louisville Philharmonic Society as winner of the orchestra's Young Artists Contest. He studied composition with George Pearle at the University of Louisville, and with Arthur Berger, Irving Fine and Harold Shapiro at Brandeis University, completing his studies in choral conducting and music history at Harvard University in 1966. From 1953 to 1960 he worked as a church organist, choirmaster, and schoolteacher in Louisville. During his military service (1960-1962) while based at Fort Devens MA, he was arranger, pianist, and conductor of the "Rolling along show," a touring group of the U.S. Army. In 1965 he joined the faculty of Western Connecticut State University in Danbury, where taught for the next two decades. The bulk of his musical estate, including extensive research on the history of gospel music, was donated to the Center for Black Music Research at Columbia College Chicago in 1990.
(Biography adapted from Africlassical)

Although Furman was a prolific composer of choral music, his Hehlehlooyah (A Joyful Expression), dynamically performed here by the Norfolk State University Choir under Carl Haywood, is probably the work for which he is best remembered.
---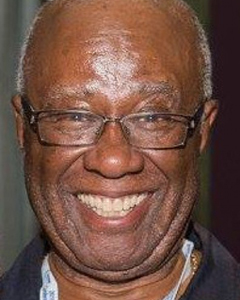 Robert A. Harris, Ph.D., Professor Emeritus at Northwestern University's Bienen School of Music (Evanston, IL), served as Director of Choral Organizations and Professor of Conducting at the Northwestern University Bienen School of Music from 1977 to 2012. Prior to Northwestern, Dr. Harris taught at Michigan State University, where he served as Director of Choral Activities from 1970 to 1977, and at Wayne State University (Detroit, Michigan) from 1964-1970. Dr. Harris has been the recipient of over forty commissions from schools, churches and musical organizations. His compositions, especially those of the choral genre, have been performed throughout the United States, Europe, Hong Kong, and in South Africa. His published works currently appear in the catalogs of Oxford University Press, Morning Star, Boosey and Hawkes, Walton Music, Alliance Music, Mark Foster and J.S. Paluch.
Canticle: The Hungry Angels was written in 1978 for Trinity United Methodist Church in Wilmette, Illinois. The text was written by Philip L. White, former director of the American Medical Association, in reponse to the plight of malnourished youth. Anton Armstrong and the St. Olaf Choir made this recording in 2004.
---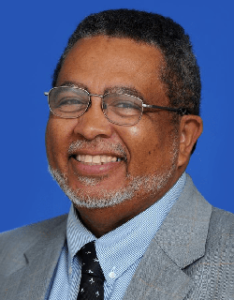 Adolphus Hailstork's compositions have been described as a crossover hybrid of African-American and European-American Music. He received his doctorate in composition from Michigan State University following studies at the Manhattan School of Music under Vittorio Giannini and David Diamond, at the American Institute at Fontainebleau with Nadia Boulanger, and at Howard University with Mark Fax. Dr. Hailstork has written numerous works for chorus, solo voice, various chamber ensembles, band, and orchestra. Several of his pieces have won awards, including Out of the Depths (Belwin-Mills Max Winkler Award presented by the Band Directors National Association, 1977); American Guernica (First Prize in a national contest sponsored by the Virginia College Band Directors, 1983); Mourn Not the Dead (Ernest Bloch Award for choral composition, 1971) and the chamber work Consort Piece (First Prize by the University of Delaware Festival of Contemporary Music, 1995). Three of his largest and most frequently performed choral works are the triptych Songs of Isaiah, the oratorio Done Made My Vow, and the cantata I Will Lift Up Mine Eyes.
(Biography adapted from International Opus)
I Will Lift Up Mine Eyes, dedicated to the memory of Undine Smith Moore, is sung here by the Morgan State University Choir, which has a long performing history with this piece.
---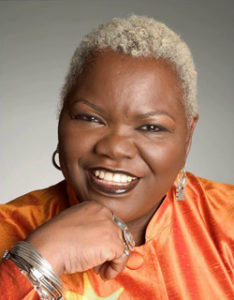 Ysaÿe M. Barnwell was born in New York City and has lived in Washington, D.C., for over 40 years. She began in music at the age of 2½, studying violin for 15 years with her father and majoring in music in high school. She sang in a choir while in junior high school and then in college. In 1976, she founded the Jubilee Singers at All Souls Unitarian Church in Washington, D.C. It was, there in 1979, that Bernice Johnson Reagon witnessed her as a singer and a Sign Language interpreter and invited her to audition for the all-woman African American a cappella ensemble Sweet Honey In The Rock. Over the past two decades, Barnwell has earned a significant reputation as a commissioned composer and arranger, author, master teacher and choral clinician in African American cultural performance. She has two children's books: No Mirrors In My Nana's House and We Are One; a boxed set of African American stories and songs for young people: Um Hmm; and an instructional boxed set: Singing in the African American Tradition. Her workshop "Building a Vocal Community®: Singing in the African American Tradition" has been conducted on three continents, making her work in the field a significant source of inspiration for both singers and non-singers, a model of pedagogy for educators, and cultural activists and historians.
(Biography adapted from International Music Network (IMN))

"Wanting Memories," heard here in Sweet Honey In the Rock's original 1993 recording, was part of a suite of songs commissioned for a dance theater piece called Crossings. It has become a popular selection in its own right with choirs everywhere.
---
Uzee Brown, Jr. (b. 1950)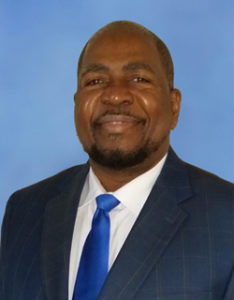 Uzee Brown, Jr., a native of Cowpens, South Carolina, is chair of the Department of Music at Morehouse College and director of the historic Ebenezer Baptist Church Choir. Dr. Brown is past president of the National Association of Negro Musicians. During his presidency he spearheaded the completion of the first official publication of a documentary history of the National Association of Negro Musicians by the Center for Black Music Research in Chicago. Additionally, he initiated and successfully completed a NANM $100,000 Endowed Scholarship Fund for competitive, aspiring young African‑American performers. Dr. Brown is a respected educator and lecturer on African‑American music. For more than thirty years he has been immersed in researching and preserving the Negro spirituals. A recipient of numerous awards, his composition commissions include works for National Public Radio and the Atlanta Symphony, colleges, universities, soloists and ensembles. His works have been performed internationally and at the Lincoln Center and Carnegie Hall. In addition to studying at Berkshire Music Center, Tanglewood and the University of Siena in Italy, he holds degrees from Morehouse College (B.A.), Bowling Green State University (M.M. in Composition), and University of Michigan (M.M. and D.M.A. in performance).
(Biography adapted from The Lorenz Corp.)
Dr. Brown's arrangement of the spiritual "Go Where I Send Thee" is one of the selections featured on the Guide My Feet collection from GIA Publications' African American Church Music Series, performed here by a demonstration choir conducted by Executive Editor James Abbington.
---
David Hurd (b. 1950)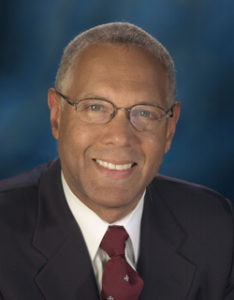 David Hurd is a New York-based concert organist, church musician, teacher, composer and choral conductor. Educated principally at the Juilliard School, Oberlin College, and the University of North Carolina, Chapel Hill, he directed chapel music and taught at The General Theological Seminary for nearly four decades. He has also taught at Duke University, Yale University, The Manhattan School of Music, and Westminster Choir College. He has been director of music at The Church of the Holy Apostles, All Saints Church and The Church of the Intercession, and has served in various capacities in other New York churches. His musical accomplishments have been recognized with four honorary doctorates and various other national and international awards. In 1977 he received first prizes both in organ playing and in improvisation from the International Congress of Organists. More recently he was awarded the 2010 Distinguished Composer Award of the American Guild of Organists. Many of his compositions are widely performed, and he is well represented in major church hymnals in the US and abroad.
(Biography adapted from ECS Publishing Group)

In this demonstration recording from the publisher, Hurd's setting of "Rise Up, Shepherd" combines the call-and-response structure of the original spiritual with haunting organ and choral textures drawing upon the Anglican tradition.
---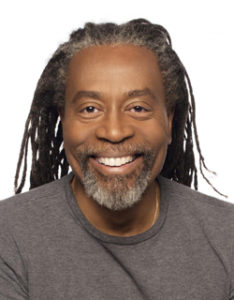 Ten-time Grammy Award winner Bobby McFerrin's influences started with his father Robert McFerrin, the first African-American male to play leading roles at the Metropolitan Opera, and his mother Sara, also a professional singer and teacher. Hearing a variety of music growing up, McFerrin began playing first the clarinet, then piano, forming a high school jazz band and continuing to play piano in college. At 27, he realized his true calling was singing, and spent the next six years developing his style, leading to a contract with Elektra Records. In 1988, McFerrin had a big hit with "Don't Worry, Be Happy." Although the song became a global sensation (the first a cappella song ever to reach top 40 in America), McFerrin moved in a different direction, creating the ten-person a cappella group Voicestra and working with various artists in the classical and jazz fields, including Yo-Yo Ma, Chick Corea, and the Yellowjackets. He has also explored world music, such as on his 1997 release Circlesongs, comprised of vocal improvisations on African and Middle Eastern themes. McFerrin took up conducting in 1990 with the San Francisco Symphony after studying with Seiji Ozawa and Gustav Meyer. He has since guest conducted symphony orchestras worldwide, and from 1994 to 1998 was creative director of the St. Paul Chamber Orchestra.
(Biography adapted from the National Endowment for the Arts)

Pacific Chorale's 2020 virtual performance of McFerrin's The 23rd Psalm pays tribute to his mother, Sara McFerrin (1924-2019), a beloved educator in our own Orange County community and a long-time member of our Board of Directors.
---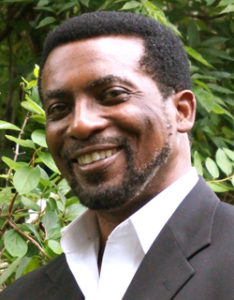 Conductor, composer, author, and educator André J. Thomas is the recently retired Owen F. Sellers Professor of Music, Director of Choral Activities, and Professor of Choral Music Education at Florida State University. He was appointed Professor of Choral Conducting and Interim conductor of the Yale Camerata 2020-2021. A previous faculty member at the University of Texas, Austin, Dr. Thomas received his degrees from Friends University (B.A.), Northwestern University (M. M.), and the University of Illinois (D.M.A). He is in demand as a choral adjudicator, clinician, and director of Honor/All-State Choirs worldwide, and has conducted choirs at the conventions of the National Association for Music Education (NAfME) and American Choral Directors Association (ACDA). From 1988 to 2019 he served as Artistic Director of the Tallahassee Community Chorus. His book Way Over in Beulah Lan': Understanding and Performing the Negro Spiritual has become a major source in this area of study. He has been honored by African Diaspora Sacred Music as a Living Legend, by his peers in Chorus America with its Distinguished Service Award, by ACDA with The Robert Shaw Award, and by NCCO (National Collegiate Choral Organization) with its Lifetime Achievement Award. In 2019 he was inducted into the Florida Music Educator's Hall of Fame. He is a past president of the Florida ACDA and the past president of the Southern Division of ACDA, the current Vice President of National ACDA and the artistic Chairman of the 2021 National Convention.
Dr. Thomas conducts his own choirs—the Tallahassee Community Chorus and the Florida State University Choirs—in this 2013 performance of I Dream a World on text by Langston Hughes.
---
Joseph H. Jennings (b. 1954)
A native of Augusta, Georgia, Joseph Jennings earned his masters degree in conducting from Colorado State University at Fort Collins, and his bachelors degree in music education from Case Western Reserve University in Cleveland, Ohio. He joined the renowned a cappella group Chanticleer in 1983 as a countertenor, and shortly thereafter assumed position as Music Director. A prolific composer and arranger, Mr. Jennings provided Chanticleer with some of its most popular repertoire, most notably spirituals, gospel music and jazz standards. He has also composed for such ensembles as The Palo Alto High School Chorus, The San Francisco Girls Chorus, Phillip Brunelle's Plymouth Music Series, The GALA V Festival Chorus, The New York City Gay Men's Chorus, The Dale Warland Singers, The Phoenix Bach Choir, and Los Angeles Vocal and Instrumental Ensemble.
(Biography adapted from Singers.com)

"Steal Away," one of the few spirituals for which we know the composer's name, was written by "Uncle" Wallace Willis, who worked for a plantation owner in the Choctaw Nation in present-day Oklahoma. It was adopted and popularized by the Fisk Jubilee Singers in the 1870s. Here Chanticleer performs the arrangement that Jennings wrote for them.
---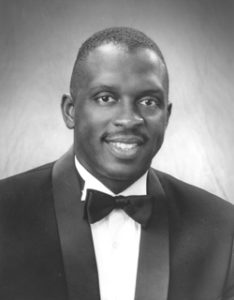 Until his untimely death at just 45, pianist, conductor, and composer Moses Hogan was one of the most celebrated contemporary directors and arrangers of spirituals. In his short life, he created dozens of new original arrangements of classic spirituals, and formed several choirs that performed them with new vitality. Hogan's New Orleans-based Moses Hogan Chorale received international acclaim, and the Moses Hogan Singers made their debut in 1998. With over 70 published works, Hogan's arrangements have become staples in the repertoires of high school, college, church, community and professional choirs worldwide. A graduate of the New Orleans Center for Creative Arts (NOCCA) and Oberlin Conservatory of Music in Ohio, he also studied at New York's Juilliard School of Music and Louisiana State University in Baton Rouge.
(Biography adapted from Song of America)

Dr. Istad and his University Singers from California State University, Fullerton performed Hogan's "My Soul's Been Anchored in the Lord" as part of their 2017 Nostos recording and European tour.
---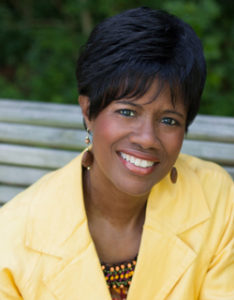 Dr. Rosephanye Dunn Powell has been hailed as one of America's premier women composers of choral music. Dr. Powell's compositions include sacred and secular works for mixed chorus, women's chorus, men's chorus, and children's voices, and have been conducted and premiered by nationally-renowned choral conductors including Anton Armstrong, Philip Brunelle, Bob Chilcott, Rodney Eichenberger, Tom Hall, Albert McNeil, Tim Seelig, and André Thomas. Her work has been auctioned by Chorus America and her compositions are in great demand at choral festivals around the country, frequently appearing on the regional and national conventions of the American Choral Directors Association, as well as Honor Choir festivals. An accomplished singer and voice teacher, Dr. Powell's research focuses on the art of the African-American spiritual and voice care concerns for voice professionals. Dr. Powell serves as Professor of Voice at Auburn University. She previously served on the faculties of Philander Smith College (AR) and Georgia Southern University. Dr. Powell holds degrees from The Florida State University, Westminster Choir College, and Alabama State University.
The Cry of Jeremiah was commissioned by the American Guild of Organists (AGO) in 2010. We hear it here in its New York premiere, with Dr. Powell herself narrating.
---
Kevin Allen (b. 1964)
Kevin Allen is a highly regarded composer of opera, chamber and orchestral music. He has also developed a unique reputation as a composer of church music for the Roman Rite of the Catholic Church. Mr. Allen's works, sacred and secular, have been performed in churches and concert halls throughout the United States and Europe. Based in Chicago, he is the founding director of the Collins Consort, American Composer's Project, and Schola Immaculata. Mr. Allen is also the choirmaster of the Monastery of the Holy Cross in Chicago. He has also served as Director of Music for Saint John Cantius in Chicago.
(Biography adapted from Corpus Christi Watershed)

This sample recording from the publisher of Missa Rex Genitor for three equal voices demonstrates how Allen hearkens back to Renaissance polyphony to create new yet timeless-sounding music for use in the Catholic liturgy.
---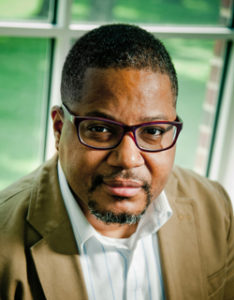 Trevor Weston is Professor of Music at Drew University in Madison, NJ. He received his B.A. from Tufts University and continued his studies at the University of California, Berkeley where he earned his M. A. and Ph. D. in Music Composition. His primary composition teachers were T. J. Anderson, Olly Wilson, Andrew Imbrie and Richard Felciano. His compositions have been performed by Roomful of Teeth, The Boston Children's Chorus, St. Thomas Church Fifth Avenue Choir, The Starling Chamber Orchestra, Mallarme Chamber Players, The Providence Singers, Chicago Sinfonietta, Seraphic Fire, The Tufts Chamber Chorus, Ensemble Pi, The Amernet String Quartet, The UC Berkeley Chamber Chorus, The Washington Chorus, Trilogy: An Opera Company, and The Manhattan Choral Ensemble. In addition to his creative work, Weston completed the re-orchestration of Florence Price's Piano Concerto for the Center for Black Music Research in 2010.

Dr. Weston writes, "Ashes was written to work as an empathetic musical response for those who suffered due to 9/11 and all other acts of senseless violence."
---
Rollo Dilworth (b. 1970)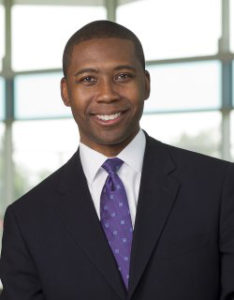 Rollo A. Dilworth is Professor of Music and Director of Choral Activities and Music Education at the North Park University School of Music in Chicago, Illinois. He also serves as director of the Music Institute of Chicago Children's Choir. He received the Doctor of Music degree in conducting performance at Northwestern University where he studied conducting and composition with Robert A. Harris. Additional composition teachers include Pauline Oliveros and Marta Ptaszynska. He is an oft-published composer of choral music, with emphasis in the areas of spirituals and gospel-inspired works. Dilworth has taught choral music at all levels, and he has appeared as a guest conductor for numerous honors and all-state choirs. In addition to composing choral music, his research interests are in the areas of African-American music and music education curriculum and instruction. Dilworth is an active member of the Music Educators National Conference (MENC), the National Association of Negro Musicians (NANM), the American Choral Directors Association (ACDA), and Chorus America.
(Biography adapted from Singers.com)

---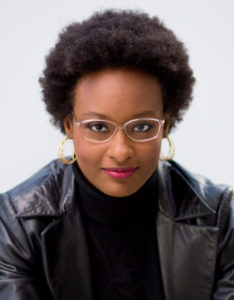 Zanaida Robles is a familiar face and voice to Pacific Chorale audiences, having sung with us as a chorister and soloist for many years. Born, raised, and educated in Southern California, she is in demand as a vocalist, conductor, clinician and adjudicator for competitions, festivals, and conferences related to choral and solo vocal music. She serves on the national board of the National Association of Negro Musicians and is chair of the board of directors of Tonality, a non-profit organization that promotes peace, unity, and social justice through choral music performance in Los Angeles. Zanaida holds a Doctor of Musical Arts degree from the USC Thornton School of Music, a Master of Music degree from CSU Northridge, a Bachelor of Music degree from CSU Long Beach, and is a graduate of the Los Angeles County High School for the Arts.

Tonality performs the 2018 world premiere of Dr. Robles's Lady in Blue on text from For Colored Girls Who Have Considered Suicide/When the Rainbow is Enuf by Ntozake Shange.
---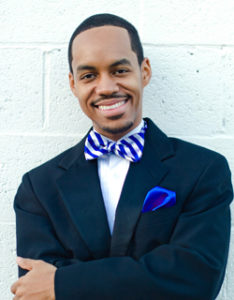 Composer, conductor, and singer Marques L. A. Garrett is Assistant Professor of Music in Choral Activities at the University of Nebraska-Lincoln in the Glenn Korff School of Music. Dr. Garrett is an avid composer of choral and solo-vocal music whose compositions have been performed to acclaim by high school all-state, collegiate, and professional choirs including Seraphic Fire and the Oakwood University Aeolians. His compositions have been published by GIA Publications, Walton Music, Santa Barbara Music Publishing, Hinshaw Music, G. Schirmer, Beckenhorst Press, and Carus-Verlag. Dr. Garrett holds membership in the American Choral Directors Association; American Society of Composers, Authors, and Publishers; National Collegiate Choral Organization; and Pi Kappa Lambda. He currently serves as the national scholarship chair with the National Association of Negro Musicians.

Dr. Garrett conducts the Florida State University Women's Glee Club in his own setting of the poetry of Paul Laurence Dunbar.
---
In the course of our research we encountered many intriguing and frustrating gaps where compositions have gone out of print or were never published at all, and many more cases where we could not find readily available recordings or videos of a composer's work to share. Much of the music of Florence Price, for instance, remains unpublished. Joseph Furman's oratorio I Have a Dream, dedicated to the memory of Martin Luther King Jr., was never published despite having several performances in the 1970s, and the original score appears to have been misplaced after the composer's death. We have the names of a number of composers, particularly women, who achieved some recognition in the late 19th and early 20th centuries, but almost none of their works have survived. We have also had to omit some highly accomplished Black composers simply because they did not write choral music, or because their choral output is so small and relatively neglected that we could not find any recorded examples to share here. We are always learning! If you know of any sources that can help expand our knowledge, we welcome hearing about them.
Resources: