Give the Gift of Music and Support Pacific Chorale​​​​​​​
Get your holiday shopping done early this year! Through early December, Pacific Chorale will be raising money for our organization by creating personalized video recordings of a Christmas carol or Hanukkah song, sung by a quartet from Pacific Chorale, that we can send to your loved ones.

​​​​​​​ This year our Carol-o-Grams will feature a quartet of Pacific Chorale singers professionally recorded in person!

Choose from the following songs:
2. We Wish You a Merry Christmas
For $49, we will send your personalized written message with the Carol-o-Gram.
Have a Carol-o-Gram with a personalized message sent to your employees, clients, friends, family, or any other special someone in your life. Our Carol-o-Grams will be a truly unique and memorable gift that is sure to raise spirits throughout the holiday season.
We will email your Carol-o-Gram to the person of your choice in time for Hanukkah or Christmas – you choose!
For Hanukkah Delivery, order by November 15th.

​​​​​​​Otherwise, orders are being taken now through December 10th.

To reserve this very special holiday treat for someone you love, click on the button below… We will close reservations on December 10th, so pre-order today!
Disclaimer: Due to their personalized nature and digital rights concerns, these recordings cannot be shared on social media channels. All videos are final.

If you would like to make a donation but are unsure who you would like to send your carols to, please contact Briana at (714) 662-2345 ext. 224.

Support the arts while giving a unique personal gift of music to someone's inbox this year.
Questions
Please do not hesitate to contact us with any questions!
The current estimated fair market value of each Carol-o-Gram is $49. Please consult your tax professional for advice regarding the deductibility of any contribution.
We will create a personalized video including a title card to your recipient with your name and message. This will be followed by the carol of your choice sung by a quartet of Pacific Chorale singers. Finally we will finish your personalized video with a short holiday animation.
We will include a download link for your recipient to save the video to their device. We will host the video for a minimum of 6 months from the delivery date.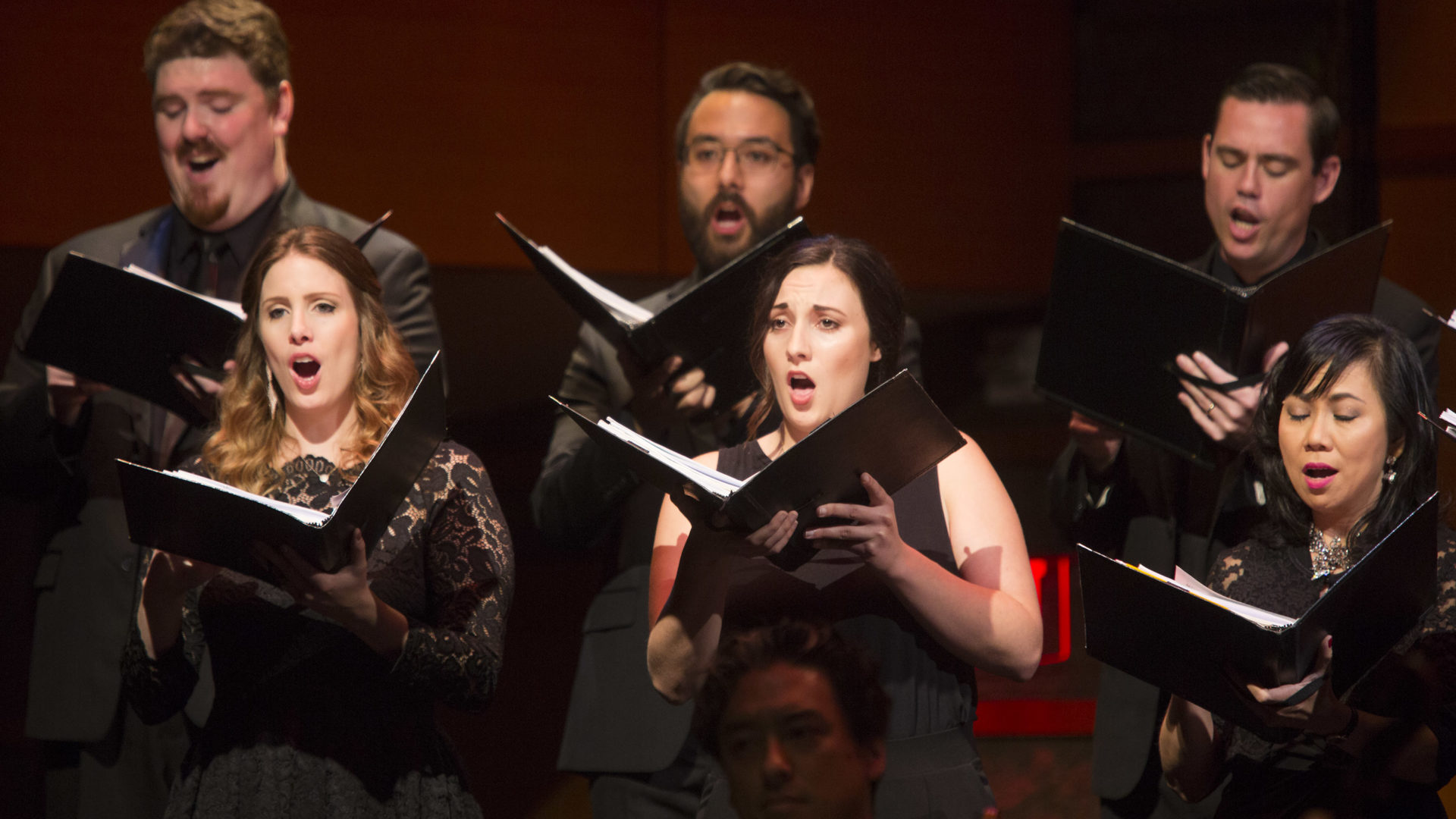 Send a Carol-o-Gram to Someone Special!