Pacific Chorale Performs at OCMA's Grand Opening
On October 8, 2022, Pacific Chorale had the pleasure of performing two pieces for Orange County Museum of Art's 24-hour grand opening in their beautiful new permanent home!
At 6 PM we performed Skyscape An aleatoric free form/change choir work performed on the Sky Bridges connecting us to the sky.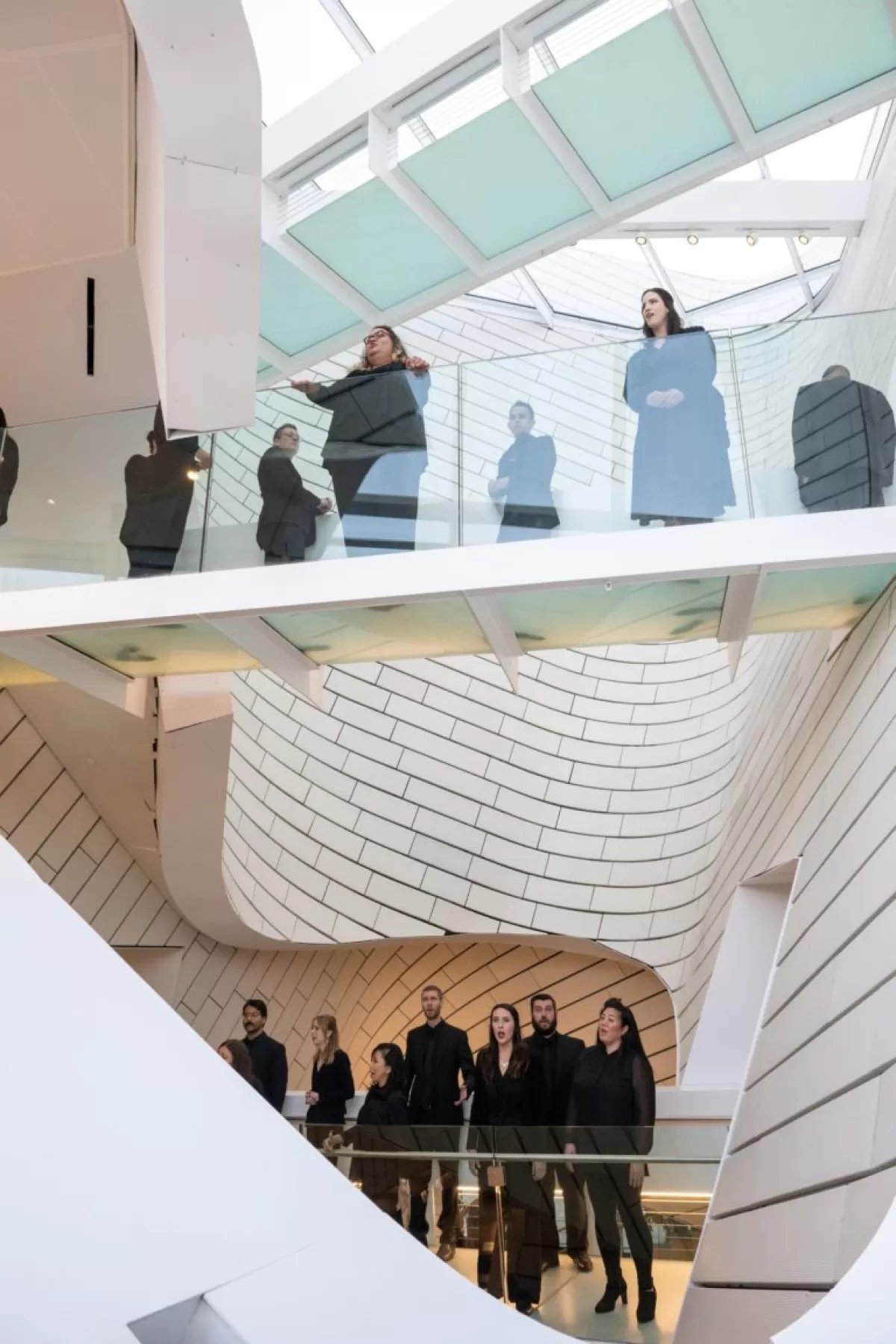 © Doug Gifford Photography
At 6:30 PM we moved to the Special Exhibitions Pavilion for an acapella choir performance of composer Arvo Pärt's evocative Magnificat, a work that recalls the past while echoing the future.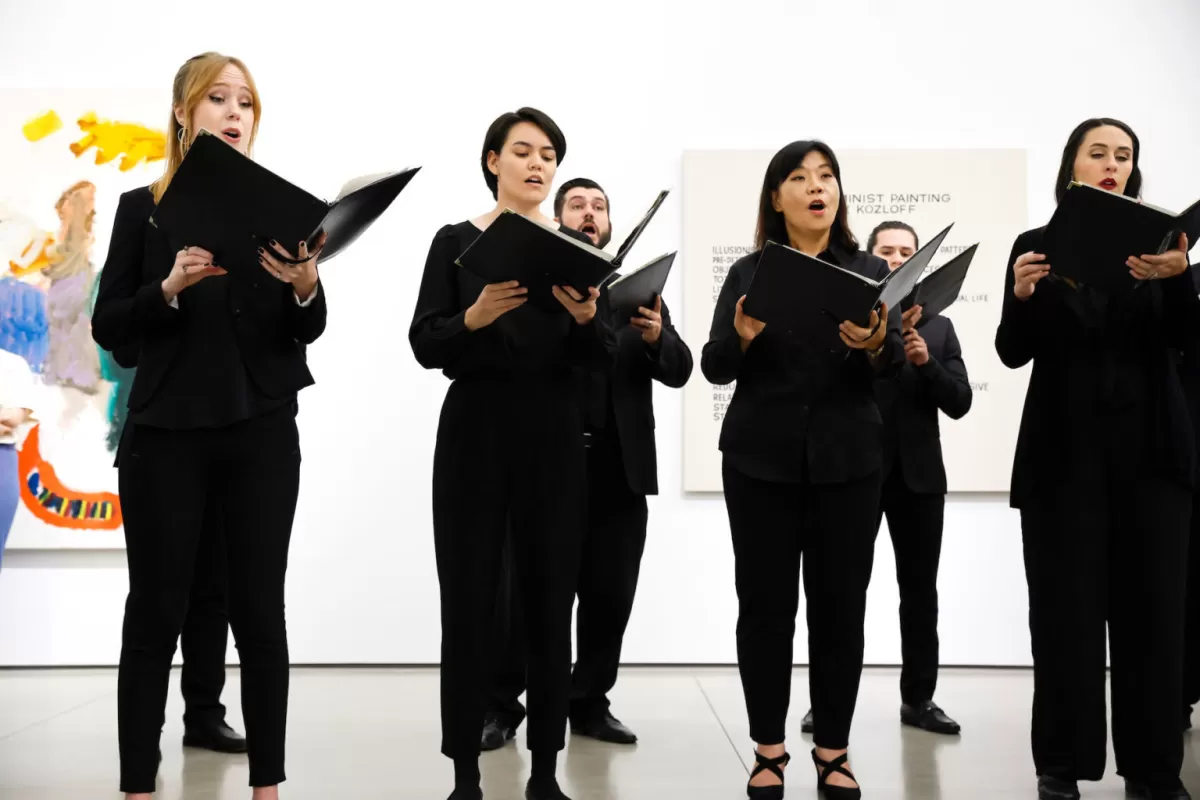 © Ryan Miller/Capture Imaging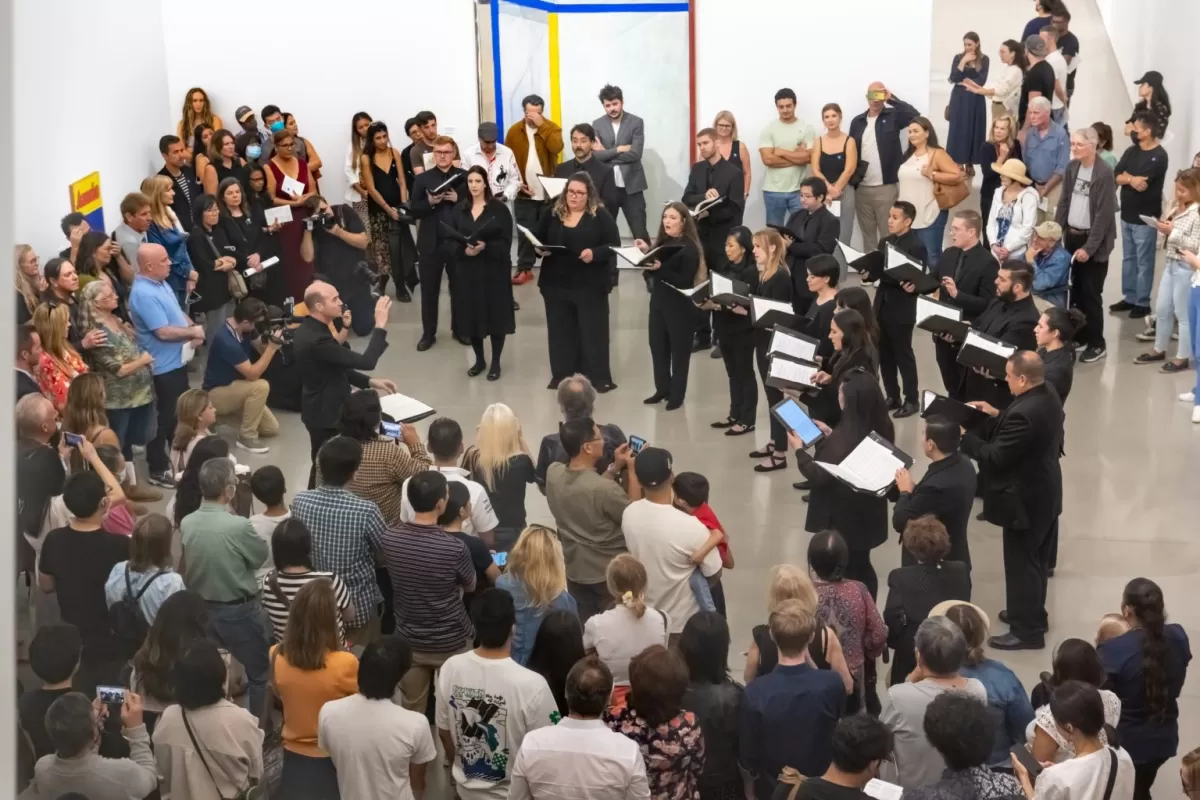 © Doug Gifford Photography
Congratulations to the whole OCMA team for the weekend's massive success! It was certainly an event for the record books, and we are honored to have been a part of it.