Online sales for this event are now closed. However, tickets are still available and may be purchased in person at the Renée and Henry Segerstrom Concert Hall box office beginning at 4 p.m.
Robert Istad, conductor
Pacific Chorale
Pacific Symphony
Deanna Breiwick, soprano
Dashon Burton, bass-baritone
Ralph Vaughan Williams' Dona Nobis Pacem uses the poetry of Walt Whitman, the Latin Mass, and the Bible to give heartfelt voice to the eternal human plea: "Grant us peace." Introducing this powerful work—never before presented by Pacific Chorale—are a brand-new fanfare by Tarik O'Regan with text by Orange County poet Marcus Omari, a West Coast premiere by our longtime friend Frank Ticheli, Caroline Shaw's playful exploration of the choir's potential as an instrument combined with string orchestra in Music in Common Time, and Jake Runestad's exuberant setting of Whitman's "Proud Music of the Storm," heartily evoking the spirit of adventure. Our thrilling season finale features the full Pacific Symphony, with American soprano Deanna Breiwick and Grammy Award winner Dashon Burton as guest soloists. Read the full press release here.
Tickets on sale now!
Program:
---
Audience Advisory: All ticket holders must provide proof of full vaccination against COVID-19 or a negative COVID-19 test (PCR taken within 48 hours or antigen taken within 24 hours of the performance). Masks are strongly encouraged while indoors and required for entry if not fully vaccinated. Please click here for more details about our health and safety policies.
---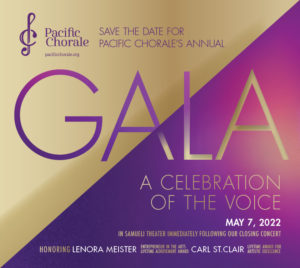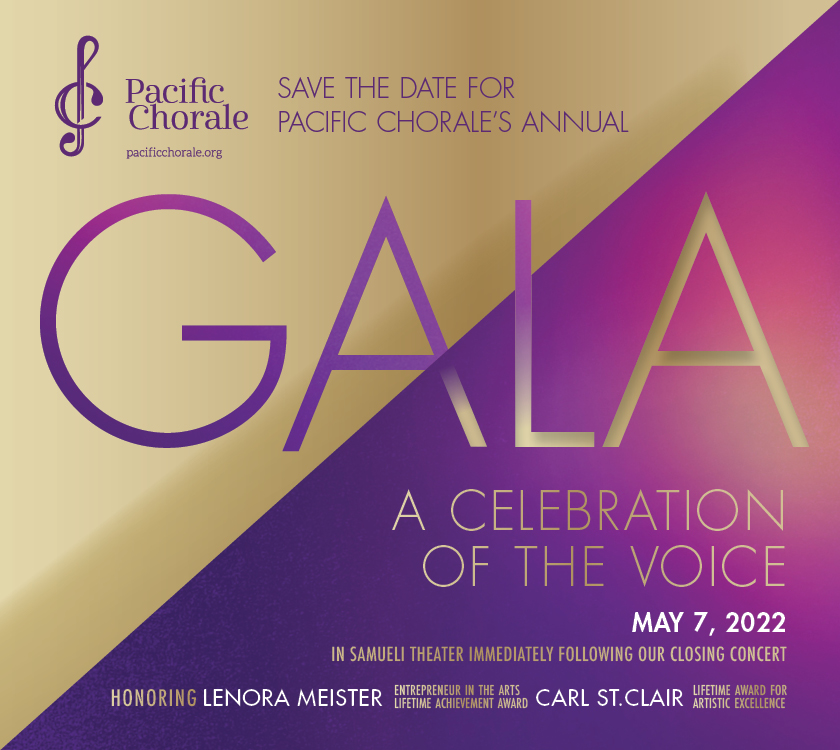 Join Pacific Chorale after the concert for our annual gala, "A Celebration of the Voice." Presenting Lifetime Achievement awards for two very dear friends, this one-of-a-kind evening is expected to sell out quickly. Learn More
---
Our thrilling season finale features Pacific Symphony, with Deanna Breiwick and Grammy Award winner Dashon Burton as our guest soloists in our first-ever presentation of Ralph Vaughan Williams' "Dona Nobis Pacem."